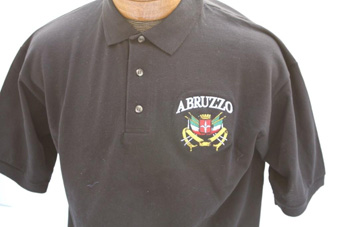 Abruzzo Golf Shirt
Italia Golf Shirt
Italia Gray Hoodie
Italia Horns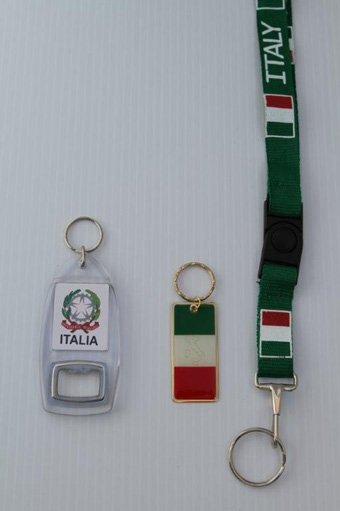 Italia Lanyard and Key Chains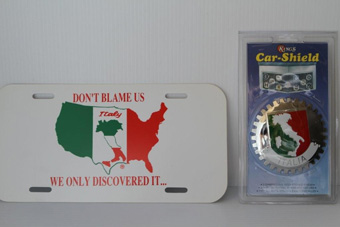 Italia License Plate and Car Shield
Italian Market Apron
Italia Magnets
Italian Market Black and Red Apron
Italia Mug
Italian Market T Shirts
Italia Boxing Glove
Mini Banner with String and Suction Cup
Sicilia Golf Shirt
Sicilia T Shirt
Sicilia Tee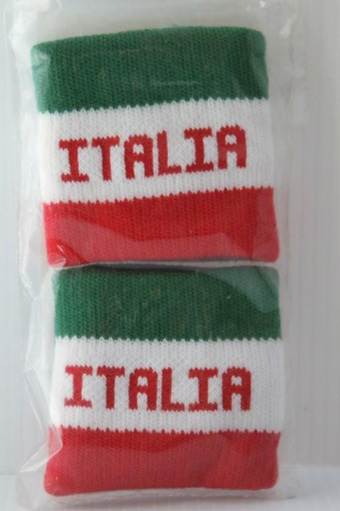 Wrist Band
World Cup T Shirt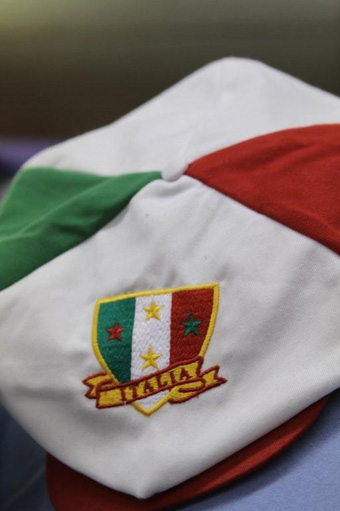 Italian Golf Hat
Italia White Hat
Italian Market Apron Brown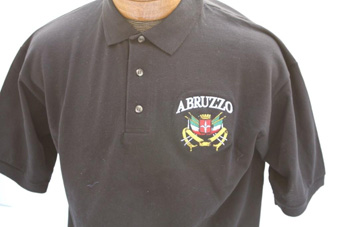 Abruzzo Golf Shirt
Azzurri Blue Sweatshirt
Blue Italia Tee
Del Mondo Patch
Cutsom Black Italia Jacket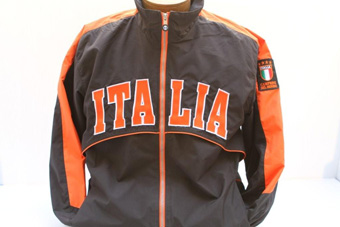 Custom Italia Black-Orange Jacket
Custom Italia Jacket Blue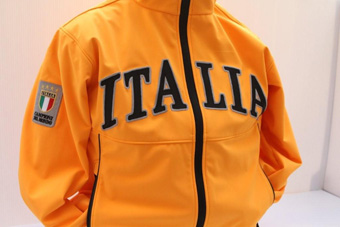 Custom Italia Jacket Orange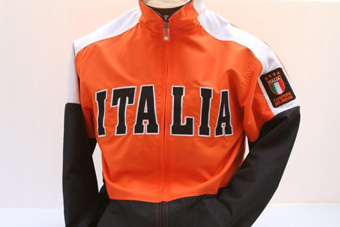 Custom Italia Jacket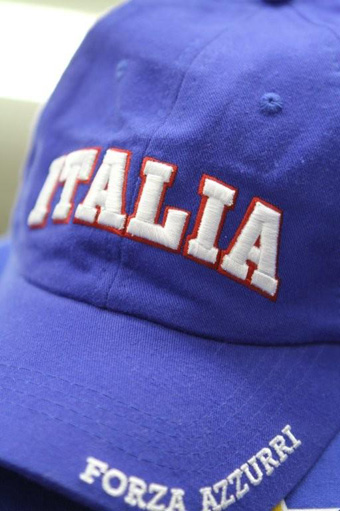 Italia Blue Hat
Italia Decals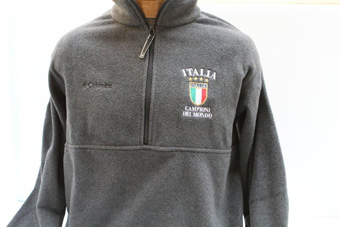 Italia Fleece

The
South 9th Street Italian Market
runs along 9th Street from Wharton to Fitzwater Streets. The market began in the mid-to-late 1880s when Antonio Palumbo, an Italian immigrant, opened a boarding house in the neighborhood for other Italians. Businesses sprang up to serve this growing community and began to form the largest, outdoor, continuous market in the country. Food stalls began to occupy the East side of 9th Street, where merchants sold fresh fish, fruit and vegetables. A number of butcher shops began to offer the highest-quality cuts of meat. Cheese shops, restaurants and bakeries filled the West side of 9th Street.
Today, while the outdoor vendors and many of the original Italian businesses remain, the market has diversified to reflect new waves of immigration. The market boasts some of the most authentic Mexican fare in the city and the surrounding neighborhood is home to a number of Asian eateries and grocery stores, featuring delicacies such as Korean barbeque and Vietnamese Pho. Additionally, a number of unique gift and service providers provide a well-rounded shopping experience.
Triple Play Sports
, located at 9th & Christian Streets in the heart of the Italian Market, has been outfitting the masses from this location since 1971.
Please visit
http://italianmarketphilly.org/
for details on shopping, dining, and annual Italian Market events such as the Italian Market Festival.
Custom Italia Items
Triple Play Sports can customize all of the latest apparel to suit the trend-setting tastes of any Italia fan! Send us an email or call to discuss your custom ideas , garment options, and our current inventory. Sports fans can order colors to match most franchise sports teams!
Italia Specialty Items (call for pricing details)
These Italia specialty items are great for collectors and novelty fans alike. Please email or call us for pricing or to check on the status of specific item inventory.
Italia Aprons $18.00
Italia Hats $15.00
Magnets $5.00
Italia Fleece Jackets $39.00 ( Small -XL)
Forza Azzurri Sweatshirt $15.00 ( Small- XL)
Italia Gray Hooded Sweatshirt $39.00 ( Small-XL)
Italia Tees $12.00 ( Small-XL)
Italia Embroidered Golf Shirts $16.00 ( Small-XL)
Italia Embroidered Patch $10.00